It is with a heavy heart that we announce that Dr. Douglas Smith passed on March 4, 2022. This site serves as a memorial to him as well as his work.
Douglas Lane Smith, PhD
June 6, 1946 – March 4, 2022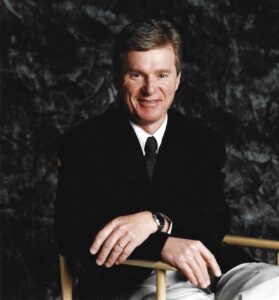 Thank you to all who prayed and supported Doug through his illness. A special thanks to the staff of the Cancer Care Center at the Northumberland Hills Hospital who treated him with great care and kindness. Our entire family received a huge amount of love along the way from the Acute Myeloid Leukemia diagnosis in August. Doug passed at home in peace beside his loving wife of 55 years, Donna, his high school sweetheart. His two sons Phil and Dean were so blessed to have had such an amazing Dad! He also adored his daughter-in laws, Lisa and Jane and was a fantastic grandfather to Erik, Alicia, Alanna and Breann. He will be greatly missed by his sister Brenda, brothers Brian, Ron and Larry. He joins his mother Margaret, father Norman (Keith) and brothers Donald and Bob. So many other family, friends, colleagues, fellow competitors, athletes and other patients/clients will miss him and have also sent their condolences and fond stories to the delight of our family!
Dr. Douglas Lane Smith accomplished so much. He received his business degree before changing paths to a Master's degree in Psychology. He pioneered research in addictions with caffeine, alcohol and nicotine. He went on to his doctorate and clinical specialty in Psychology. Doug was a lifelong learner and wrote copious notes that would fill an encyclopedia on how to achieve the professional mind. He taught at universities, directed a Children's Mental Health Centre, was a school board psychologist and trustee, had a large clinical practice in marriage, stress and counselled business executives and professional and Olympic athletes. He was the "ProMind". He relished (rejoiced) helping his family and so many others be their best. He was very proud of his family's accomplishments and those he helped as amateurs to reach the professional and Olympic level. Doug competed in pro golf mini tour events. He was skilled at so many sports- he played Junior hockey, golf, all racket sports, downhill and cross-country skiing and more.
He loved competition and how it could bring out the best in a person. Doug loved family time and travel. He and Donna took the boys on countless trips all over North America, the UK and Europe. He took his wife cruising to see much of the rest of the world including a 78 day voyage. Doug loved adventure.
A private funeral service was held with the immediate family. There will be a celebration of life, details to be determined.
Donations can be made to Fair Share Food Bank and the Cancer Care Unit at Northumberland Hills Hospital, Cobourg with that designation specified.
If you'd like to send a message of condolence or memory of Dr. Smith, please visit the MacCoubrey Funeral Home memorial.
Dr. Douglas Smith talks about sports psychology.